Surveillance
ENAIRE is a worldwide pioneer in directing its R&D at cooperative surveillance which makes it possible to use the most advanced AT surveillance systems such as ADS-B and Mode S radars, according to the specific needs of each case.
### Imagen embebida: IMG_CNS_Vigiancia ###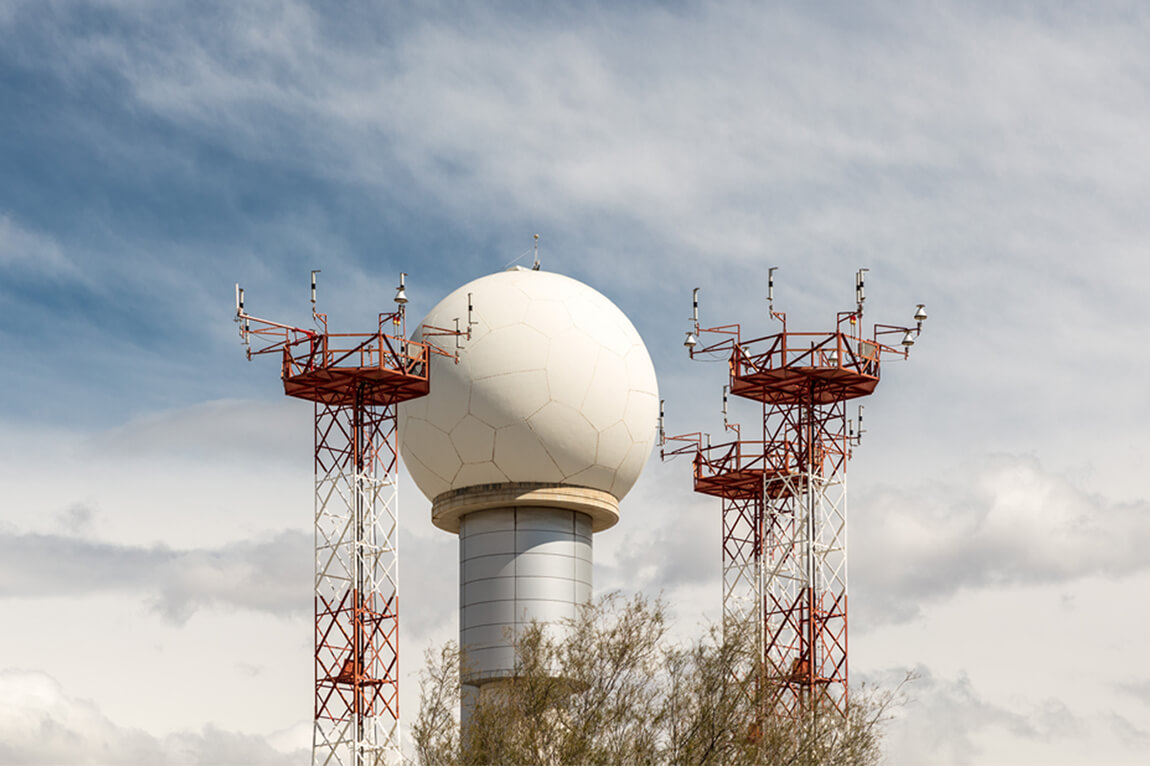 With the introduction of ADS-B systems, ENAIRE provides surveillance to areas not covered by radar and supplements the existing coverage by optimising the surveillance network from the economic, environmental and service-quality perspectives.
Mode S complements traditional radar surveillance and enables enhanced traffic identification, reduces radio spectrum congestion and offers additional information to ATC concerning an aircraft's short-term intentions.
In ocean areas, ENAIRE provides ADS-C surveillance based on FANS technology which makes it possible to monitor traffic through satellite-based datalinks.
ENAIRE has an en route, aerodrome and surface surveillance system network for the detection of aircraft, the determination of their position and the transmission of this data to the controller, covering the entirety of the Spanish airspace.
Primary Surveillance Radar (PSR): enables noncooperative target recognition in en route and TMA environments.
Secondary Surveillance Radar (SSR): enables cooperative target recognition in en route and TMA environments, including mode S.
Surface Movement Radar (SMR): enables noncooperative target recognition in airport environments.
Multilateration Systems (MLAT): enable cooperative target recognition in TMA (WAM) and airport environments.
Automatic Dependent Surveillance Contract (ADS-C).
Automatic Dependent Surveillance Broadcast (ADS-B).
With this advanced infrastructure, ENAIRE provides the following certified services:
PSR-based data provision.
SSR-based data provision. Mode A/C and S.
SMR-based data provision.
MLAT-based data provision.
ADS-based data provision. ADS-C and ADS-B.
Ir al comienzo de la página